לובנא שאוור
לובנא שאוור
Lubna Shawar
The Institute of Earth Science
Faculty of Natural Science, The Hebrew University of Jerusalem
Email: lubna.shawa@mail.huji.ac.il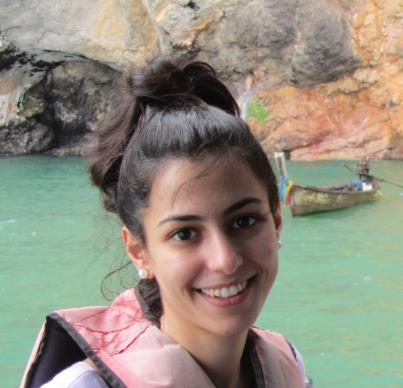 My name is Lubna Shawar, I graduated from the high school in 2006 and then I started my B.Cs study in chemistry at the Hebrew university of Jerusalem. Currently, I am a PhD student, direct PhD program, in environmental science, internship organic geochemistry, at the Hebrew university of Jerusalem.
My research title is: compound specific Sulfur isotope approach to study the redox cycling during the deposition of senonian oil shales in Israel. In my study I am trying to develop and build up from individual compounds, especially Sulfur compounds, a proxy to reconstruct the redox cycle and the paleo-environmental conditions involved in the formation of the senonian oil shales.
I started my volunteer work when I was young. I volunteered at hospitals, schools for children with special needs and retirement homes. At the last few years my volunteer work was at the Hebrew university of Jerusalem, where I worked as a teacher assistant for Arab students at the first year in their B.Cs study. I taught them physical chemistry and mathematics in their native language, sometimes I found that the students need more than the two hours that the Aguda covered, and I therefore decided to teach them more hours for free.
I would like to continue in this volunteer work, teach Arab students in their first year of their B.Cs study. Such volunteer work may help Arab students to overcome the difficulties they counter at their first year at the university, such as the language and the teaching levels difficulties. The teaching level in the university is naturally much higher than that of their high school. Therefore, this volunteer work can help the Arab student to continue their studies in the field and in the university they chose, which may eventually reduce the number of the student s that quit their studies before graduation.